ShipOntario: A Division of Wood-Hall
Our Mission is to provide logistics services in Ontario that will help any business succeed. This will be done through a platform backed by expertise. We will always strive to make shipping in Ontario seamless.
To lead the way in moving freight across Ontario. By providing a platform backed by expertise, we will deliver seamless logistics services throughout Ontario, resulting in a more connected province.
Expert Shipping Solutions
ShipOntario is a division of Wood-Hall Logistics. Our focus is to provide a platform that allows for easy rate quotes anywhere within Ontario. By using our rate quote form or reaching out to us via email or phone, we can provide assistance for any shipping need.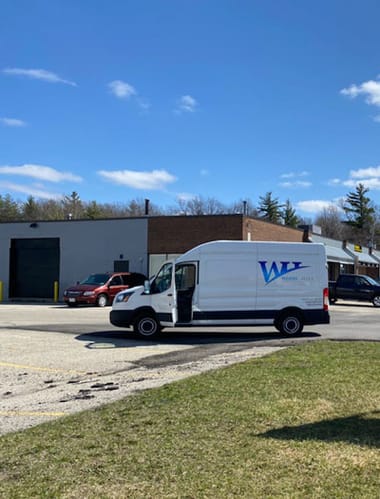 Shipping in Ontario, It's What We Do Best
If you're looking for a trusted name you can truly rely on to handle all your carrier management and support needs, start and end your search right here with ShipOntario. Operated by Wood-Hall Logistics, our dedicated team of renowned specialists will handle your every requirement under one roof, spanning everything from warehousing and expedited shipments to truckload and LTL services through Ontario.
If one thing's for certain, it's that you can always rely on ShipOntario to deliver superior solutions for all of your shipments. Thanks to the outstanding array of specialized equipment we have at our disposal, we're able to exceed expectations by shipping to remote destinations and ensuring problematic laneway solutions. We work to always find a solution that works best for your business.
Customer satisfaction shapes all we do here at ShipOntario, and we ensure we take care of those we serve through our honest and open approach, which you can expect throughout the entire transportation process. With automated updates, real-time communication, and straight-forward invoicing, you can count on us to make your life easier, when it matters most. At ShipOntario, we will make your shipping process as seamless and transparent as possible.
Serving Ontario with passion. Our goal is to provide Ontario with efficient and cost effective freight management services.
Transparency and Communication
We are dedicated to making sure that our customers are always kept up to date. Communicating with customers and creating peace of mind is a key to our success.
We are committed to providing our customers with a variety of logistics services. Whether shipping 1 skid, a full truckload, or having other needs, ShipOntario has you covered.
We are dedicated to making sure that we connect our customers with vetted carriers who will provide excellent shipping services.
Our team has decades of experience in shipment tracking and we make sure to always keep our customers up to date on their shipments.
Wood-Hall Logistics is our main division and deals all shipping needs throughout North America. Click the link below to check out our website.
Do you need a rate quote?